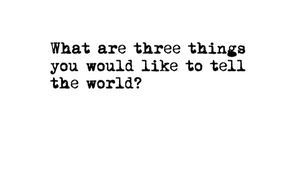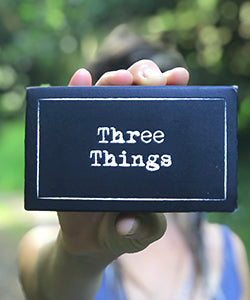 Three Things Game
Are you ready for less small talk and more meaningful connection? The Three Things Game is a fun and easy...
Learn more
I just got the Three Things game and played with a bunch of my closest friends this past weekend. Everyone loved it! Looking forward to taking it to my reunion this weekend! This game is awesome!
- Debra Tenenbaum
This game is a fun way to get to know people better and build meaningful relationships. It's great for friends, family, coworkers and potential clients.
- Dan Gonzalez
I love this game! It helps create genuine conversations in a world that is filled with small talk!
- Frani Green
The Live In Wonder team was brought in to facilitate a meaningful dialogue and team building activity using their Three Things game. The feedback on this was overwhelmingly positive. Many of our people reported having breakthrough moments as they participated!
- Scott Hammerl
Leadership & Development, Hilton Hotels Worldwide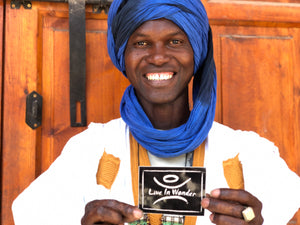 Daniel Kabou
Dakar, Senegal
I am from Senegal. My native language I speak is Wolof. We were occupied by the French, so the second language I speak is French. I don't speak English very well, but I am learning more words everyday. The more words I learn, the more I can connect with many people, and bring greater joy to the world. This is what inspires me to live in wonder.
#iliveinwonder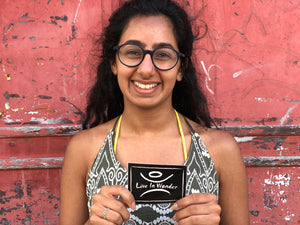 Amrit
Birmingham, United Kingdom
My grandad shared this with me when I was very young, and I still hold his words true today. A teacher can open the door, but you have to walk through it on your own. So having the couragious curiosity to step into the unknown and trust that what you need to succeed you already have with you. This is what inspires me to live in wonder.
#iliveinwonder
Ron
Harderwijk, Holland
My eyesight went before I turned 18 years of age. I could have been depressed. I could have sat in a corner and had pity on myself. Instead I chose a life of "I can" instead of "I can't" and learned that you don't need your eyes to see. This is what inspires me to live in wonder.
#iliveinwonder